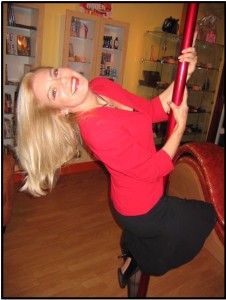 Pioneering director of women-friendly porn films Candida Royalle died this past Monday, Sept. 7, 2015, at age 64. The former porn actress – whose real name is Candice Vadala – succumbed to the cumulative effects of ovarian cancer first diagnosed five years ago.
When I heard that my friend of 28 years had died, I was devastated. Candice was always so vibrant, creative, and beautiful in every sense!
She inscribed in her book How to Tell a Naked Man What to Do this way: "For Diana – My sister in all that's fun and delicious!" And I wrote this blurb for her book: "For years, I have loaned Candida Royalle's enlightening and exhilarating films to clients in search of a reliable orgasm … Candida's sex life is fascinating – and she tells all!"
Her book was only a small portion of her contribution to sexology. Candida's films helped thousands of people experience less shame and more enthusiasm about their sexuality!
I'm grateful for Candice's contribution to sexology, and I'm so appreciative of our friendship!
I love her so much.
Diana Wiley
P.S. Click here to access a one-hour audio interview with Candida recorded on Dec. 3, 2013 on the subject of Sexuality and Cancer.