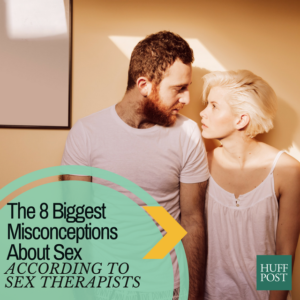 I recently contributed to this Huffington Post article: 8 Lies About Sex You Need To Stop Believing, According To Sex Therapists.
Here's what I said in the article:
Myth No. 3: You have to feel "hot enough" to truly enjoy sex.
"Media and porn may be to blame for women believing they have to have a beautiful body to be alluring and enjoy sex. Typically, men don't notice a woman's physical 'flaws.' All they think is, 'Oh my God, a naked woman is near me!' I've suggested to my female clients that no matter what they look like, if they loves their body, men will, too. This may require cultivating an appreciation for her uniqueness. When she can start to appreciate her imperfections as endearing distinctions, she will have begun to love herself in a way that allows her to love others."
Click here to read the entire article, all good advice.
— Dr. Diana