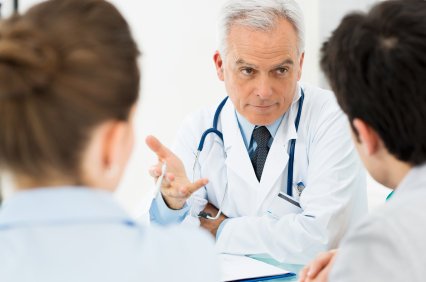 There are a number of "non-sexual" medical conditions that can affect your enjoyment of sex. Unfortunately, many doctors and other medical professionals are not trained to help patients with sexual matters, or they may be personally uncomfortable talking about sex.
When a medical condition affects your sex life, it may be necessary to use a more holistic mind-body approach in coordination with your medical care. Furthermore, you may experience depression or anxiety, and your partner may suffer, too. As a psychotherapist, I can help you redefine your sexual repertoire and develop practical strategies to accommodate your specific situation.
Sexuality plays an important role in happiness and quality of life, and my goal is to help you return to intimacy despite medical setbacks. You may find that you avoid even nonsexual affection for fear that it will lead to sex. I help you learn to talk more openly about these issues so you can start the healing process. Listed below are some common medical issues I help with.
Cancer Treatment in the Pelvic Area
Cancer and its treatment can cause side effects that include problems with arousal and inability to achieve orgasm. It is common for cancer survivors to experience loss of desire and pleasure. Women often report less energy for sex, pain during intercourse, reduced vaginal size, and vaginal dryness. Men may report erectile dysfunction, difficulty climaxing, pain during sexual activity, and feeling less masculine.
Reclaiming sexuality can become an emotional imperative for you to affirm that you are fully alive. You need to know that your body is capable of pleasure – not just disease and treatments. Overcoming the emotional scars is an important goal in talk therapy.
Arthritis
Arthritis can cause pain, impair your flexibility, and restrict the movement of parts of your body. This can certainly affect your enjoyment of sex. With some creativity and patience, I can help you and your partner learn new ways to accommodate this condition so you can share in the pleasures of having sex together.
Heart Disease
Sexual activity increases heart rate and blood pressure, and release hormones into your bloodstream. This can add stress to your cardiovascular system. If you have had a heart attack or are being treated for heart disease, you should follow your doctor's recommendations about engaging in sexual activity. Once you get the OK to resume sexual activity, you may find yourself feeling hesitant or reluctant to jump back in. I can help you and your partner find a path back to sexual enjoyment.
Diabetes
Diabetes can sometimes cause damage to nerves in the pelvic area, which may affect sexual functioning. This can lead to erectile dysfunction in men and the inability to have an orgasm in women, and possibly other conditions. We can work together to tackle these challenges and find ways to reclaim your sexuality.
NOTE: I want to emphasize that I do not provide medical treatment or medical advice. I encourage you to work closely with your medical providers as you integrate any new sexual strategies or activities into your life. In some cases, it may be appropriate for me to consult with your physician (with your permission, of course) about your treatment in order to closely coordinate your care and recovery.
Click here for details on Client Sessions